Health Benefits of eating Indian blackberries
Health benefits of blackberries
Hi all, You must have seen the heaps of blackberries in the market. They look smaller but the benefits are bigger if you consume it. This seasonal fruit has all the nutrients including carbohydrates, minerals, proteins, B12, potassium, calcium, iron and vitamin c. Blackberries are found in abundance in Asia.
This is the amazing seasonal fruit whose leaves and seeds are too used for consumption. The seeds are grounded and the fine powder is used to cure many illnesses. The leaves of blackberries are also used in different forms to treat various health issues and day-to-day health-related issues. Now I am going to throw light on the countless and amazing health benefits of berries. A list is as follows-
Benefits of eating blackberries
This wonder fruit contain immense positive benefits which can are countless. Now I am going to focus on the major health benefits which you can get by consuming the blackberries regularly. The amazing health benefits of consuming blackberries are summarised as follows-
(1)Blackberries have medicinal properties to cure diabetes-Its loaded with antioxidants. It helps to keep the blood sugar normal. Its a blessing for people suffering from diabetes. You can consume it directly or make a fine powder of its seeds to take regularly. It does a miracle by lowering the blood sugar level and insulin injection intake is lowered if taken regularly. So it is a blessing for such people.

(2)Blackberries help to fight anemia-If you are suffering from anemia then consume blackberries. It is rich in iron which helps in building red blood cells in the body.It completes your hemoglobin requirements. Regular consumption of blackberries in the season helps to develop new blood cells in the body and increasing the level of red blood cells. These increase the blood count in the body and meets the healthy hemoglobin requirements in the blood count. Folic acid and other nutrients give a good count of blood cells.

(3)Treats mouth ulcers-If you are suffering from mouth ulcers then don't worry. Boil the blackberry leaves. Let the water cool down. Take a sip of the water. Keep in your mouth for a minute and spit it out then. You will see the visible difference in your ulcers. Other mouth infections and sores can also be healed through this method.
(4)Its good for your bones health-If you are suffering from bone and joint health then eat blackberries. It contains calcium and potassium which is good for your bone health. People suffering from joint pains and arthritis must consume it daily in the season. As blackberries contain anti-oxidants, it is good for people having numbness of hands and feet, swollen joints and other related problems.
(5)A good remedy for indigestion
Take 100 grams of blackberries, add some rock salt. Take before meals and you will see your digestion has improved. Yes, you heard it right. It is good for stomach disorders, indigestion problems and bloating of tummy too. So its a good medicine for digestion related problems. You can consume it directly to twice a day or at least once a day to treat petty tummy disorders and improved appetite.
(6)Blackberries have cooling properties-So it keeps your body hydrated. It contains glucose and fructose too. It keeps your thirst in control. So it must be consumed in summers. People who need extra hydration must consume 10-15 blackberries twice a day. Its cooling properties keep the summer-related problems at bay.
(7)Reduces the risk of heart attacks-Blackberries also helps prevent from hardening of arteries.So your heart attack risk lowers by that. As I told earlier blackberries contain antioxidants that help to fight common flu symptoms and develop healthy cells in the body that keeps the body healthy. Heart health also improves which prevents minor ailments related to heart like increased heartbeat and blocked arteries etc.

(8)Skin glow booster
Blackberries are skin glow boosters as these are rich in vitamins and antioxidants. It helps reduce skin blemishes and gives a natural glow to the skin. The red blood cells in the body are developed, fresh blood flows in the body and gives a natural healthy glow to the skin. Blackberries contain various minerals and multivitamins which act as a glow booster for the skin and antioxidants provide healthy shine to the whole body.
(9)Keeps track of your respiratory tract-It helps in treating asthma and bronchitis. So cough, cold and other such symptoms are under control. So a handful of blackberries can do miracles. The healthy anti-oxidants keep your respiratory tract healthy as minor flu and ailments are treated well. Other seasonal flu symptoms like cough, cold, etc are also under control.
(10)Helps in controlling blood pressure-Eating blackberries regularly help to control your blood pressure too as it is rich in antioxidants. The blood sugar level comes in control. The blood pressure level also is in control. Thus the blood pressure related problems which are the root cause of other problems provides strength to all the organs of the body.

(11)Removes weakness of the body
Blackberries are rich in minerals and other nutrients. So it helps in removing the weakness of the body and making you healthy. All the healthy cells are developed in the body that keeps the organs function properly, thus removes general weaknesses and treats minor ailments. The body gains a healthy weight and fitness level. Also, make note that the immune boosters help to remove the general weaknesses of the body.
(12)Boosts your memory power-Take blackberries juice with little honey which is because it helps you in boosting your mental health and improves memory. Furthermore, it acts as a brain tonic. People who suffer from Alzheimer's must consume blackberries. The people who suffer from short-term memory loss must also consume it. Additionally, this brain tonic is good for kids too and gives them a sharp memory and a good concentration level.
So my dear friends, after reading these amazing health benefits of the amazing blackberries, I hope you definitely will consume regularly basis in the hot summer seasons. Let me conclude with a delicious and cool blackberry drink that you may try it at home and take full benefit of this seasonal fruit. As I told earlier its seeds and leaves also contain amazing health benefits. Likewise, you can make a delicious blackberry drink or juice at home and take the added benefits in various forms.
HEALTHY BLACKBERRY DRINK RECIPE
Now I am going to share with you all the tasty and delicious blackberry drink which is sweet n sour in taste that you will love to drink. Here is the delicious blackberry drink recipe that you must try at home.
Take a bowl full of blackberries and then put one bowl of water and boil. Let it cool down. Take out the seeds and put them in the grinder. After grinding strain, it in a glass, thereafter Add 2 tbsp of sugar, 1 pinch of black salt, 1 pinch of cumin powder and little ice. It is ready to drink. You must try these cool delicious drinks.
Thanks for reading. Have a great day.
Author Bio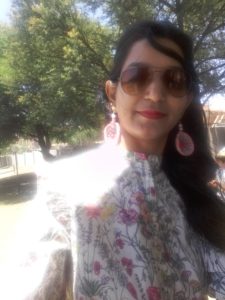 Sunita Panwar(Neetu) is living in Noida. She did her BBA(Bachelors in Business Administration) and MBA(Finance)from Kurukshetra University, Kurukshetra. Furthermore, Sunita has also studied Journalism and Mass Communications. Additinaly, She had been in South Africa for 5 years. Writing is her passion. Health, fitness, and nutrition always has been her areas of interest. She has been writing blogs for some magazines and websites too. lastly, Authentic and interesting topics are what you are gonna read in the near future.
Keep visiting healthnwellness for health and wellness