5-day lunch menu for school going kids
lunch menu
Kids are our topmost priority. We are what we eat. But most of the parents find it difficult to deal with their fussy eaters. It's a challenge to meet their nutritional requirements on a daily basis. Some find it difficult for what to give them, especially in tiffins in schools. All-day paranthas and sandwiches, they find the food quite boring. Most of the mothers complain regarding the kids is that they love junk but avoid complete food. Therefore their nutritional and developmental needs are not completed.
Challenges for mothers while preparing the proper meal for kids

1)It must be healthy
2)Must be tasty too
3)Must need all nutritional requirements
4)Must meet the criteria of their developmental needs too
So here I present the 5-day menu for lunch for school going kids

Here its recommended to the parents to encourage their wards to calculate healthy eating habits. Except for the food, a portion of fruit/salad must be there. Here is a list of weekly 5-day menu for kids-
MONDAY-Stuffed parantha/Aloo poori/Parantha sabzi(Any of these)
TUESDAY-Sandwiches with cheese/peanut butter/mayonnaise/any spread/cucumber/tomato/carrot/jam
WEDNESDAY-Pasta/vegetable pulao/poha/noodles with vegetables(No maggie)
THURSDAY-Cheela/uttapam/idli/dosa/vada
FRIDAY-Fruit salad/Vegetable wraps/any food of choice
How to introduce new food to fussy eaters

Its a tough task for the moms how to start a liking for a new dish or particular food. Here are the few tips which can help them.
a)Make the food attractive
Now how to do this. Use a variety of different colors, shapes, and sizes and let your child choose from the plate whatever he wants to eat. Of course, something might be of his area of the taste of interest..lols.
b)Provide him/her the variant
Well, that's the other form to start with. If your child doesn't like cheese give him curd instead or he may like lassi n other forms too.
c)He must not be full at eating time
Well, try not to let your child fill up on drinks or sometimes foods before introducing new foods. He is more likely to try the food when he is Hungary and doesn't have the option of eating something else.
d)Food mash-ups
Your child definitely has a liking for a particular food. Serve a small portion of new food along with that. Encourage your child to have a taste or smell lick of the new food.
Well…All the lovely ladies out there I hope this is going to help you not to think about what to give them daily in the lunch especially. Stay in tune as more interesting topics are on way to kids health and nutritional supplement. Your valuable reviews are most welcome.
Author Bio: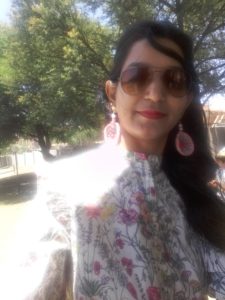 Sunita Panwar(Neetu) is living in Noida. She did her BBA(Bachelors in Business Administration) and MBA(Finance)from Kurukshetra University, Kurukshetra. Sunita has also studied Journalism and Mass Communications. She had been in South Africa for 5 years. Writing is her passion. Health, fitness, and nutrition always has been her areas of interest. She has been writing blogs for some magazines and websites too. Authentic and interesting topics are what you are gonna read in the near future.
Keep visiting healthnwellness for health and wellness.